ABOUT US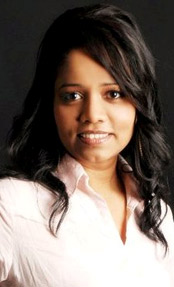 HARSHANI PERERA
MA - Design (Architectural & Interior) at UCA (UK)
PGD Arch & In: Design(UK), Dip In: Design, NC Eng: Dr:ship(Sri Lanka)
Harshani Perera is the founded director of ARCHINCAD LTD.
After working with number of organizations, as a qualified Architectural and Interior Designer, she commenced her own practice, to set up a unique and outstanding design culture, based in London. More than eight years of experience has made her believe that, there are design solutions for any kind of man-made environment.
Paying attention to details and considering the requirements , Harshani is on her mission to create most innovative and customized dream spaces for human wellbeing.